PROVIDENCE VOLLEYBALL TUNE-UP CAMP 2017 AUG 7th- AUG 11th
2017- PROVIDENCE VOLLEYBALL CAMP
REGISTRATION NOW OPEN!!! Last year's camp was sold out by mid July!!

​INTERESTED IN PLAYING CLUB? CHECK OUT envyvolleyball.com for MORE INFO!
---
Rhode Island's Only All Girls camp with certified NERVA coaches as well as certified personal trainers. GET READY FOR YOUR HIGH SCHOOL SEASON!!!
​CAMP PHILOSOPHY
The Camp's emphasis is on making sure that instruction is indivualized and as appropriate as possible for the skill of the participants involved. This allows for a positive and constructive experience for the participants and will help achieve a sense of confidence.
SUMMER CAMP 2017 for girls 6th-12th grade
pay now or pre-register and save!!!!!!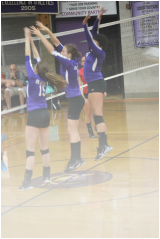 CAMP DATE: MONDAY AUGUST 7st THROUGH FRIDAY AUGUST 11th.
Camp will be held @ Classical High School from 5:30pm-9 pm nightly. Cost $175/ Personal trainers and t-shirt included in the registration fee. If you pre-register($50) or pay in full by 7/13, you will receive a $10 discount off of the standard camp price.Pre-registration of $50 by July 13th- will hold your spot and save you $10 off of the regular camp cost. (full balance due by July 27th)
Though this camp is located at Classical High School and run by the Classical's head coach John Polinick, it is open enrollment to any girl interested in preparing themselves for the upcoming season. Last year's camp included many girls from Pawtucket, Chariho, West Warwick, Cranston East, and even Massachusetts.
Campers with little to no experience are also welcome. (There were incoming freshman at last year's camp trying to get a head start before their school's tryouts began.)
The camp has helped produce multiple All Division and All State players since the camp's inception.
Their is a small teacher to player ratio which allows for independent skill assessment and instruction.
Instructors include 2 Division I coaches as well as returning All-State players currently playing in college.
---
Providence Volleyball Camp 2017

This is the fourth season that Providence Volleyball will offer a camp opportunity to girls in grades 6-12.

In addition to the volleyball camp, participants will also receive approximately 5 hours of additional sport specific physical training directed by the

Performance Speed School.

The Providence Volleyball Summer Camp is designed for girls of all skill and ability levels. Participants will receive quality, progressive instruction specifically designed to their ability level. Participants will focus on basic sets of individual skills needed to be successful at any level of play.

Hitting Skills
Bumping Skills
Setting Skills
Overhand Passing Skills
Blocking Skills
Serving Skills -

​ In addition to basic skills participants will also be taught the strategical and team aspects of the sport involving defensive positioning, serve receive, hitting various types of sets, offensive systems, and other advanced footwork techniques for those who are grouped as advance

Providence Volleyball Camp combines Sport Specific Skill Training along with Strength and Agility Training.

---
Physical Therapist developed exercise programs can reduce athletes risk of injury by 41%," American Journal of Sports Medicine, August 2008.

Performance Speed School is a comprehensive sports training and conditioning program. Our unified team of Strength & Conditioning Coaches, Athletic Trainers, Physical Therapists and Personal Trainers will develop a sports specific training program designed to increase an athlete's speed, agility, strength, and coordination.
Providence Volleyball Camp
Classical High School, 770 Westminster Street Providence, RI 02908

6 "The 2016 Summer Camp was our greatest success to date!!!! Over 40 girls from Rhode Island and Mass participated in this year's camp!!! News of this camp has been spreading and the 2016 camp was sold out by mid July!! I want to send out a special thanks to the coaches and also the personal trainers from the Performance Speed School. You guys really made the camp a unique and very useful way to prepare for the upcoming season. There was a noticeable improvement in my players during the first weeks of practice. Camp definitely shakes off the rust and begins to prepare them for the rigors of the girl's season."
John Polinick
SUMMER CAMP 2017
Registrations and pre-registrations are being accepted now!
1. Send a check to: John Polinick, 1 Richardson Dr., Johnston, RI, 02919
OR
2. Go to the sign-up page and select the option you want.
(
Payments will go through the secure PayPal site. Visa, Mastercard or PayPal may be used as payment.)
click on "Volleyball Camp sign-up" to be brought to the sign up page or click the tab at the top of this page.



Director: John Polinick- Head Coach Classical High School Girls 2008-current
Assistant: Josh D'abate- Head Coach Mt. St. Charles
Coach John Polinick has been the president of Providence Volleyball Club for over 10 years and has taken his men's club team to 8 USA Open Nationals tournaments. During those tournaments, Providence Volleyball finished 3rd and received a bronze medal twice. They also produced multiple top ten finishes during this 8 year stretch. Providence Volleyball Men's team finished 5th in the 2012 US OPEN VOLLEYBALL CHAMPIONSHIPS and finished the week long tournament with a 17-7 final record.

Coach John Polinick has also been an active coach in area high schools since 2002 and is an elementary school teacher in the city of Providence.
Co-Director of Elite Northeast Volleyball Youth Club (ENVY)_ 2014-2017- Co-creator and coach of one of the fastest growing Junior's Club in RI.
Coached ENVY's 17's team- winners of 4 out of 5 NERVA juniors tournaments including 17 open gold.Head Girl's Volleyball Coach 2008-Present
Classical High School 2014- Division I playoffs 2013- Division I Coach of the Year 2013- Division I State Finalist 2013- Division I North Champion
2009:Classical Girl's Team Sportsmanship award
2009:Classical Girl's Quarter-Finalist Div I
2008:Classical Girl's State Finalist Div IJV Girl's Volleyball Coach 2006-2007
2007:Classical JV State Champion Div I
Head Coach Boy's Volleyball Mt. Pleasant 2005-Present
2010 Coach of the Year RIIL Div II
2010 State Semi-Finalist Div II
2007 State Quarter-Finalist
2005 Restart a program from the ground up that had been disassembled Due to budget cuts in 2003
Providence Volleyball Club
2001-Present
Yearly participant in the US Nationals Open (Men's B )
6 top 10 finishes including Bronze Medals in Atlanta and Colorado
Assistant Coach Mt. St. Charles Boy's Volleyball 2002-2003
2002 State Champion Div II
2003 State Finalist Div II
Director of RIC Summer Volleyball Camp 2003
Create and implement a week long instructional camp for children/teens of various experience levels.
Organize, instruct, and oversee hired staff regarding duties and responsibilities.
Looking for more information about Camps and Volleyball Clubs?? Sign up for our e-mails below