Welcome Back Players!
---
---


I would like to thank all of the girls who tried out for this year's team. Like other years, this week is filled with many difficult decisions regarding the roster. Over the years we have tried various numbers of players per team. After much deliberation, the optimal number of varsity players is some where around 12. If your name appears below, congratulations for making it through the first round of cuts. If not, thank you again for your effort over the last 3 days.

Varsity 2016-2017 Round 1
1.Gianna Lourenco, Sr.
2. Sela Lutterbeck, Sr.
3. Morgan Failla, Sr.
4. Abigail Fleurima, Sr.
5. Yenelsy Cepeda, Jr.
6. Keitty Almonte, Sr.
7. Bolu Taiwo, Jr.
8. Pamel Peralta, Jr.
9. Geraldine Gibson, Sr.
10. Melissa Picardo, Jr.
11. Mariel Marzette, Sr.

See you tomorrow 9am....




---

2016 TRYOUT SCHEDULE:

Wednesday, First Cuts;
THURSDAY, AUGUST 25th
9am-12pm
FRIDAY, AUGUST 26th
9am-12pm
Friday, second Cuts;
Monday, August 29th
11pm-2pm Scrimmage vs. Juanita Sanchez @ Classical
Tuesday, August 30th TBA
Wednesday, August 31st Injury fund @MSC 3pm bus.
(Cranston East, MSC, Classical, and Lincoln)
​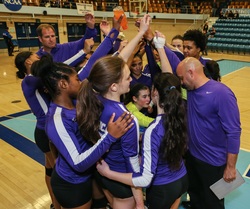 The season officially starts Monday August 22th. As always, please try to convince your parents to take all vacations before that date. We will be sessions during that first week and practices will be staggered this year so that I can be available to better judge and evaluate potential players.
Open gym times will be added to the TEAM APP and you should continue checking the app frequently because I will be posting all important information there. If you have not yet downloaded the app, please do so. :)
Returning players also need the following paperwork BEFORE they are allowed to practice. You need an updated physical or one that has not expired yet. You will also need to complete the yearly concussion form as well. I will have these papers available for you at all open gyms. The concussion form will also be available for download here: (concussion form).
---
---
DATE

Thursday, 9/1

Tuesday 9/6

Thursday 9/8

Monday 9/12

Wednesday 9/14

Wednesday 9/21

Friday 9/23

Tuesday 9/27

Thursday 9/29

Tuesday 10/4

Wednesday 10/5

Wednesday 10/12

Friday 10/14

Tuesday 10/18

Thursday 10/20

Monday 10/24

Wednesday 10/26

Tuesday 11/1

Opponent

Cumberland

EWG

LaSalle

​Ponaganset

Coventry

Mt. St. Charles

North Kingstown

East Providence

Cumberland

Cranston West

LaSalle

Mt. St. Charles

Bay View

Barrington

S. Kingstown

​Prout

Ponaganset

Chariho






Location

Cumberland HS

Classical

Classical

Classical

Coventry

MSC

Classical

East Providence

Classical

Cranston West

​LaSalle

Classical

Bay View

Barrington

Classical

Classical

Ponaganset

Classical

TIME

4:45/6:30

4:45/6:30

4:45/6:30

4:45/6:30

4:45/6:30

4:45/6:30

4:45/6:30

4:45/6:30

4:45/6:30

4:45/6:30

4:45/6:30

4:45/6:30

3:45/5:30

4:15/6:00

4:45/6:30

4:45/6:30

4:45/6:30

4:45/6:30