Welcome Back Players!
---
---


Congratulations to all of the players who showed they had what it takes to be part of this year's team!! Now the real work has started!

New and Returning Players: Make sure that you have downloaded the "Team App". All important information will be relayed to you through this app.


---




​Varsity 2016-2017
#17 Gianna Lourenco, Sr., RS
#18 Sela Lutterbeck, Sr., OH
#19 Morgan Failla, Sr., S
#13 Abigail Fleurima, Sr., MH
#10 Yenelsy Cepeda, Jr., OH
#6 Keitty Almonte, Sr. , OH
#2 Bolu Taiwo, Jr., MH
#7 Pamel Peralta, Jr., DS/L
#14 Geraldine Gibson, Sr., DS/L
#11 Melissa Picardo, Jr., OH
#4 Mariel Marzette, Sr., RS
#16 Olivia Castillo, Jr., MH
Junior Varsity 2016-2017
​

CLASSICAL VOLLEYBALL TEAM HANDBOOK 2016
---
---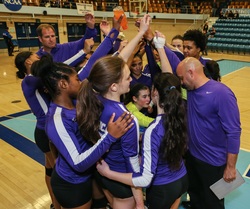 Players and Parents:
It is extremely important that you read and familiarize yourselves with the contents and information within the team handbook. Their are clear expectations and guidelines for coaches,parents and athletes in this document.



---
---
Unconfirmed 2016 schedule.
This schedule is very likely to change at the coaches' meeting, but it is very close to what the final schedule will look like. I figured that close is better than not putting one up.
DATE

Thursday, 9/1

Tuesday 9/6

Thursday 9/8

Monday 9/12

Wednesday 9/14

Wednesday 9/21

Friday 9/23

Tuesday 9/27

Thursday 9/29

Tuesday 10/4

Wednesday 10/5

Wednesday 10/12

Friday 10/14

Tuesday 10/18

Thursday 10/20

Monday 10/24

Wednesday 10/26

Tuesday 11/1

Opponent

Cumberland

EWG

LaSalle

​Ponaganset

Coventry

Mt. St. Charles

North Kingstown

East Providence

Cumberland

Cranston West

LaSalle

Mt. St. Charles

Bay View

Barrington

S. Kingstown

​Prout

Ponaganset

Chariho






Location

Cumberland HS

Classical

Classical

Classical

Coventry

MSC

Classical

East Providence

Classical

Cranston West

​LaSalle

Classical

Bay View

Barrington

Classical

Classical

Ponaganset

Classical

TIME

4:45/6:30

4:45/6:30

4:45/6:30

4:45/6:30

4:45/6:30

4:45/6:30

4:45/6:30

4:45/6:30

4:45/6:30

4:45/6:30

4:45/6:30

4:45/6:30

3:45/5:30

4:15/6:00

4:45/6:30

4:45/6:30

4:45/6:30

4:45/6:30

| | |
| --- | --- |
| Below is a downloadable schedule | |